Check out our Elkridge location in Howard County, Maryland! This is an incredible 12,000 square foot facility that will leave you feeling right at home, with all of the amenities any martial artist could ask for.
Upcoming Closings & Events
Elkridge Location Address
Crazy 88 Mixed Martial Arts
7024 Troy Hill Drive, Ste L
Elkridge, MD 21075
Phone: (443) 283-1450
Elkridge, Maryland Mixed Martial Arts Gym – teaching Brazilian Jiu-Jitsu, Muay Thai Kickboxing, MMA, Boxing and Wrestling.  Howard County Martial Arts.  MMA Columbia MD.
Follow Us on Instagram @crazy88mma
Elkridge Location Programs and Classes
Classes
Boxing
Brazilian Jiu-Jitsu
Kickboxing Bootcamp
Mixed Martial Arts
Muay Thai Kickboxing
Wrestling
Kids Martial Arts (all age groups)
All our martial arts classes are structured for individuals with different goals and schedules – our classes in our mix martial arts gym are intended for individuals who want to get in better shape and increase their self-defense ability. We also offer competition training as well as personal one-on-one training.
Facility
12,000 square foot facility
Separate full Brazilian Jiu-Jitsu training area
Separate full Muay Thai training area
Full complement of heavy bags
Professional-size boxing ring
Workout and weight equipment available
Separate Changing Rooms for Men & Women
Multiple Shower Units
Modern Restrooms
Retail Store with Clothing & Equipment
Lounge & Conference Area
Free Wi-Fi Access
Rave Reviews from Elkridge, Maryland Clients
"I wanted to become more well-rounded of a martial artist. It has boosted my confidence exponentially. "
"There's people here from the very novice, who train once a week, to the people who are very serious, and they train three times a day. "
Renan C.
Medical Sales, Former Military
"If you want to be great at something, we have the facilities and we have the personnel that can make your dreams come true as far as martial arts. "
Tim Spriggs
Jiu-Jitsu World Medalist - Black Belt level
"It's just so much fun to be with people who love doing what they're doing. If you're willing to work and put that effort in, you'll have one of the most rewarding experiences you can have. "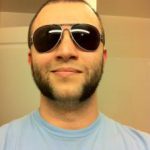 "I no longer have to worry about if my son has enough positive role models in his life. Joining Crazy 88 was one of the best choices I have made for myself and my son. "