Mixed Martial Arts at Crazy 88
Check out one of our many locations in Maryland! Crazy 88 provides you with clean, modern, and professional instruction that leaves you feeling empowered and ready for more! Contact us today for more information. We're here to answer all of your questions!
Please fill out the form below to help us understand:
 More about you
 Goals Crazy 88 can help you achieve
 Your lifestyle and skillset level
 Questions you have and more!
Don't Take Our Word For It
Watch one of our student testimonials below.
Best Training In Maryland
Beginner-Friendly Structured Learning
Top-Level Training with Our Unique, Effective System
Friendly & welcoming community
life-changing fitness and self-defense
"If you want to be great at something, we have the facilities and we have the personnel that can make your dreams come true as far as martial arts. "
Tim Spriggs
Jiu-Jitsu World Medalist - Black Belt level
"It's just so much fun to be with people who love doing what they're doing. If you're willing to work and put that effort in, you'll have one of the most rewarding experiences you can have. "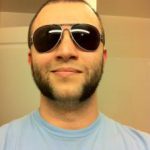 "I wanted something else for me. I felt that Crazy 88 would get me active. It would help me learn martial arts and self-defense but I definitely learned a lot more than I was even expecting. "
"This has been a lifesaver! I didn't think I'd find a place where I could learn MMA and be taken seriously as a female. Great friends, great training. Overall best place in Baltimore to train. "

"I no longer have to worry about if my son has enough positive role models in his life. Joining Crazy 88 was one of the best choices I have made for myself and my son. "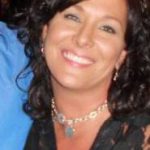 "Being an Olympic athlete, it is very hard to impress me and I can say that Crazy 88 blows my mind every time I walk through the door. The classes are so good that I use Crazy 88 personally to mix up my workouts during my Olympic training. "
Nick Delpopolo
2X Olympian - Judo