Early Bird Registration Is Now Open For Summer Classes!
Receive 20% off and pay no fees if you register for the 2022 Adults Summer Classes or Kids Summer Camp in December! Limited time offer, don't wait.
Learn real self-defense skills, confidence and self-discipline
Use the training techniques of top-level organizations, beginner through advanced
Be a part of our friendly, safe & challenging community
Gain the skills and confidence needed for success beyond the gym
Early Bird Registration Ends Soon. Receive 20% Off Today.
Crazy 88 students start from many different experiences and fitness levels, but they all have something in common: they get the highest level of mixed martial arts training to help them achieve any goal set before them.
Unlike most Mixed Martial Arts schools, Crazy 88 runs its programs as standalone, specialized programs. Students can train for a variety of fight styles – utilizing and learning techniques from the pros. Students are encouraged to compete in pure striking events and grow with a student base that has a wide level of different skill levels. We have casual students as well as competitors of all ages and all skill levels. Training at Crazy 88 is life-changing. Become a part of our team today! 
What we provide:
Friendly, safe & professional

 community

Top-level training

Fun, self-defense training

Classes that leave you feeling empowered and ready for more!
Crazy 88 Kids Summer Camp (Elkridge Only)
Here at Crazy 88, we have designed an engaging, fully immersive in-person camp for all ages with time set aside for academics, martial arts instruction, and socialization camp. Your child will not have to sit around and entertain themselves. We have purposeful activities planned to keep them both physically active and sharp academically for the upcoming school year.
The difference in quality and the value that your child receives can be astronomically and price is not always indicative of how good of an investment you are making for your child. We are not a play camp, we pride ourselves on how many activities we have created on and off-screen.
What we provide:

A full schedule of activities for the day beginning at 9:00 am.
Access to a 12,000 sq ft. facility with two large mat areas and walking distance from Troy Park.
Our 2022 edition of the Summer Camp T-shirt.
Summer Camp Details Coming Soon!
*To secure your spot, the Weekly Reservation Form must be filled out and the registration fee must be paid. The Waiver must be filled out, one per child and notarized. The Immunization Form must be filled out, one per child as well. The Waiver and Immunization forms are not due until the start of camp, June 21st. 
Register For Adult Summer Classes At Any Of Our Three Locations!
Don't Take Our Word For It
"We were looking for an activity that the boys can do as well as something for my husband and I - with the goal of physical fitness and fun. I never thought I would like as much as I do. We are really glad we joined. "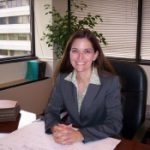 "I got my son involved because it complements his wrestling and he's enjoyed it a lot. He just had his first tournament and had a win. "
"I no longer have to worry about if my son has enough positive role models in his life. Joining Crazy 88 was one of the best choices I have made for myself and my son. "