Registration Is Now Open For Kids 2023 Summer Camp!
Register for the 2023 Kids Summer Camp! Space is limited, don't wait!
Early Bird Special: 20% Off
Professional training in a safe and fun environment
Class options to fit your busy schedule
Learn real self-defense skills, confidence and self-discipline
Warm and welcoming, Crazy 88 builds life-long friendships
"*" indicates required fields
Crazy 88 Kids Summer Camp 
Here at Crazy 88, we have designed an engaging, fully immersive in-person camp for all ages with time set aside for academics, martial arts instruction, and socialization camp. Your child will not have to sit around and entertain themselves. We have purposeful activities planned to keep them both physically active and sharp academically for the upcoming school year.
The difference in quality and the value that your child receives can be astronomically and price is not always indicative of how good of an investment you are making for your child. We are not a play camp, we pride ourselves on how many activities we have created on and off-screen.
What we provide:

A full schedule of activities for the day beginning at 9:00 am.
Access to a 12,000 sq ft. facility with two large mat areas and walking distance from Troy Park.
Our 2023 edition of the Summer Camp T-shirt.
*To secure your spot, the Weekly Reservation Form must be filled out and the registration fee must be paid. The Waiver must be filled out, one per child and notarized. The Immunization Form must be filled out, one per child as well. The Waiver and Immunization forms are not due until the start of camp, June 21st. 
Who:
Recommended for ages 6-13
What:
A full day of activities from 9 am – 4 pm
Where:
When:
Camp Start – TBD
Camp End – TBD
COST:
Registration Fee: $100 (includes a t-shirt and secures a spot)
Weekly Tuition: $300
Sibling Discount: $275

EARLY-BIRD SPECIALS

Until December 31st: $225
Sibling Discount: $200
Until March 1st:

 

$250
Sibling Discount:

 

$225
Until June 1st:

 

$275
Sibling Discount:

 

$250
What is the Schedule?
8 am to 9 am – Drop Off | Kids can come eat breakfast, play on electronics, and use any of the camp games and toys in the storage room.
9 am to 10:30 am – Martial Arts Class
10:30 am to 11 am – Morning Snack Time
11 am to 1 pm – Visit to Troy Park | Field Trip to SkyZone | Pool Time
1 pm to 2 pm – Lunch Time and Blooket
2 pm to 3 pm – Reading, Naps, Puzzles, Coloring, or Drawing
3 pm to 4 pm – Afternoon Snack and Board Games or Building Blocks
4 pm to 5 pm – Pick Up | Kids get things ready to go home or go to class; electronics are allowed at this time
What Type of Activities Are Included?
Mat Games | Sprout Tag, Sharks and Minnows, Dodgeball, Capture the Flag, Laser Tag + Inflatables, and Four Square
Card Games | Exploding Kittens, Uno, Speed, Spoons, Throw Throw Burrito, and Fluxx (Multiple Versions)
Board Games | Chess, Checkers, Sorry, Monopoly, Connect 4, Battleship, Operation, Clue, Jenga, Dino Battle, Don't Break the Ice, Mouse Trap, Snap Curcuits, and Galactiquest
Building | Legos, Magentic Tiles, and Fort Building Kits.
Arts & Crafts | Slime, Origami, Lava Lamps, Marshmallow Shooters, Spaghetti Towers, Sand Art, Nunchucks, Crayons and Colored Pencils
Academics | Scavenger Hunts (Puzzle Clues), Jeopardy, Brain Games, Summer Workbooks, Reading Books, Kahoot, Blooket, and Jigsaw Puzzles
What Do They Need to Bring?
Gi and Belt
Morning and Afternoon Snack
Brown Bag Lunch
Change of Clothes
Bathing Suit
Towel
Flip Flops/Crocs
Sneakers and Socks
Sunscreen
Water Bottle
How Do I Register?
1. Fill out the form above.
2. A Crazy 88 team member will contact you and answer any questions you might still have.
3. Pay the one-time registration fee and turn in the reservation form to secure your spot.
4. Turn in the completed waiver and immunization forms, pay full tuition and get ready for their first day!
Don't Take Our Word For It
"We were looking for an activity that the boys can do as well as something for my husband and I - with the goal of physical fitness and fun. I never thought I would like as much as I do. We are really glad we joined. "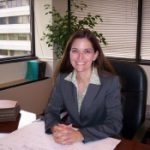 "I got my son involved because it complements his wrestling and he's enjoyed it a lot. He just had his first tournament and had a win. "
"I no longer have to worry about if my son has enough positive role models in his life. Joining Crazy 88 was one of the best choices I have made for myself and my son. "