Holiday Classes Now Open For Registration!
Come into Crazy 88 Mixed Martial Arts and start fighting for yourself!
Train with confidence, get fit and learn how to defend yourself.
Join our friendly, challenging community for a workout that will push you to be your best.
You'll be trained by professionals with experience from amateur to professional levels.
Train with us for FREE for 7 days!
"*" indicates required fields
Crazy 88 has been providing Mixed Martial Arts, Brazilian Jiu Jitsu, and Muay Thai Kickboxing since 2005. Our award-winning training programs are perfect for those seeking fitness, self-defense, competition, or any combination of all three.
Our students start from many different experiences and fitness levels, but they all have something in common: they get the highest level of mixed martial arts training to help them achieve any goal set before them.
Unlike most Mixed Martial Arts schools, Crazy 88 runs its programs as standalone, specialized programs. Students can train for a variety of fight styles – utilizing and learning techniques from the pros. Our friendly, challenging community offers professional instruction for everyone from beginners to advanced students. Learn to use the world's most effective martial arts techniques from professional fighters, beginners to experts today!
How Adults Benefit:
Friendly, safe & professional

 community

Top-level training

Get fit and learn how to defend yourself

Classes that leave you feeling confident, empowered and ready for more!
Holiday Classes for Kids & Teens
Here at Crazy 88, we have designed structured advancement programs that your kids will benefit from well beyond the classroom. All of our classes are adult-led training sessions that teach real-world skills. We are here to help teach kids how to deal with real scenarios in the environment, they live in every day. Our program cultivates a healthy social environment — on and off the mat — with staff that respects parents' guidance and involvement.
The difference in quality and the value that your child receives can be astronomically and the price is not always indicative of how good of an investment you are making for your child. We pride ourselves on the life-changing benefits we provide to kids. It's never too early to start preparing your child for the world. Join an environment where they can be confident, disciplined while having a ton of fun!
Programs for Each Developmental Stage:
Ages 3-5: Tiny Ninjas

Ages 6-8: Little Ninjas Kids Program

Ages 9-12: Juniors Program

Ages 13-15: Teens Program
How Kids Benefit:
Professional martial arts instruction in a safe and engaging environment
Award-winning martial arts school with over 15 years of experience
Classes that will work with your schedule
You'll find yourself making lifelong friends!
*All minors must be accompanied by a guardian.
Register At Any Of Our Three Locations!
Don't Take Our Word For It
"We were looking for an activity that the boys can do as well as something for my husband and I - with the goal of physical fitness and fun. I never thought I would like as much as I do. We are really glad we joined. "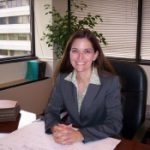 "I got my son involved because it complements his wrestling and he's enjoyed it a lot. He just had his first tournament and had a win. "
"I no longer have to worry about if my son has enough positive role models in his life. Joining Crazy 88 was one of the best choices I have made for myself and my son. "