Registration Is Now Open For Summer Classes!
Register for the 2022 Adults Summer Classes and Kids Summer Classes! Space is limited, don't wait.
Learn real self-defense skills, confidence and self-discipline
Use the training techniques of top-level organizations, beginner through advanced
Be a part of our friendly, safe & challenging community
Gain the skills and confidence needed for success beyond the gym
"*" indicates required fields
Crazy 88 students start from many different experiences and fitness levels, but they all have something in common: they get the highest level of mixed martial arts training to help them achieve any goal set before them.
Unlike most Mixed Martial Arts schools, Crazy 88 runs its programs as standalone, specialized programs. Students can train for a variety of fight styles – utilizing and learning techniques from the pros. Students are encouraged to compete in pure striking events and grow with a student base that has a wide level of different skill levels. We have casual students as well as competitors of all ages and all skill levels. Training at Crazy 88 is life-changing. Become a part of our team today! 
What we provide:
Friendly, safe & professional

 community

Top-level training

Fun, self-defense training

Classes that leave you feeling empowered and ready for more!
Crazy 88 will teach your child how to set goals and take responsibility for their own actions. Your child will learn to act as a leader and not just as a follower. With the help of our experienced instructors, they'll learn how to set goals and take responsibility for their own actions. They'll also learn how to make friends with other kids while having tons of fun at the same time.
It's never too early to start preparing your child for the world. Resistance to Peer Pressure is one of the scariest problems facing parents today. But don't worry. Our program is designed to promote self-confidence and self-esteem – giving your child the strength to resist peer pressure.
What we provide:
Adult led training sessions that teach real-world skills
Structured advancement that builds real tenacity
Benefits that extend well beyond the classroom
Programs for each developmental stage
Fun and engaging environment
Register For Adult Summer Classes At Any Of Our Three Locations!
Don't Take Our Word For It
"We were looking for an activity that the boys can do as well as something for my husband and I - with the goal of physical fitness and fun. I never thought I would like as much as I do. We are really glad we joined. "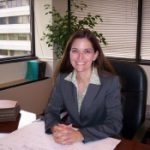 "I got my son involved because it complements his wrestling and he's enjoyed it a lot. He just had his first tournament and had a win. "
"I no longer have to worry about if my son has enough positive role models in his life. Joining Crazy 88 was one of the best choices I have made for myself and my son. "