Self-Defense, Fitness, Friendship and Fun!
Professional training in a safe and fun environment
Class options to fit your busy schedule
Learn real self-defense skills, confidence and self-discipline
Warm and welcoming, Crazy 88 builds life-long friendships
"*" indicates required fields
Leadership Skills: Crazy 88 Mixed Martial Arts will teach your child how to set goals and take responsibility for their own actions. Your child will learn to act as a leader and not just as a follower.
Resistance to Peer Pressure: One of the scariest problems facing parents today is the possibility that their child may become involved with drugs and other harmful influences. Our program is designed to promote self-confidence and self-esteem – giving your child the strength to resist peer pressure.
Safeguard Against Bullying: Children in our Kids Martial Arts Program are bullied 64% less than the National Average. We don't give children a false sense of reality by teaching them unrealistic or 'flashy' techniques. Your child will learn how to really protect themselves in harmful situations.
Ages 3-5
Our Tiny Ninjas program for children aged 3-5 program is designed to introduce our youngest students to Martial Arts. The curriculum includes fun, fast-paced games & interactive drills to teach Martial Arts movements and develop Social Skills and Coordination. Instructors teach in an easy-to-follow and simple method.
Ages 6-8
Our Kids 6-9 program is designed to help the "Little Ninjas" build a strong foundation and improve their overall understanding of Martial Arts. The curriculum for this program includes both beginner and fundamental techniques, coordination drills, interactive games as well as exploring core concepts and ideas.
Ages 9-12
The Juniors program for children aged 10-12 program is where the study of each martial arts becomes more intense. Student's will receive an overview of all positions, techniques and an introduction into more advanced techniques. Students will be expected to master more techniques and be involved in more sparring activities.
Ages 13-16
The Teens program is the preparatory stage for the Adult programs. Students will be treated largely as adults but with the more acute focus and emotional support necessary for this age group. They will train Jiu-Jitsu with other Teens and have the option of learning Boxing and Muay Thai with the Adults.
Give your child life-long advantages
Don't Take Our Word For It
"We were looking for an activity that the boys can do as well as something for my husband and I - with the goal of physical fitness and fun. I never thought I would like as much as I do. We are really glad we joined. "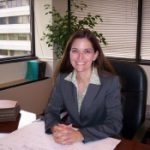 "I got my son involved because it complements his wrestling and he's enjoyed it a lot. He just had his first tournament and had a win. "
"I no longer have to worry about if my son has enough positive role models in his life. Joining Crazy 88 was one of the best choices I have made for myself and my son. "